Meet the Humans
Lissa Corcoran, Founder and Executive Director
Lissa Corcoran is the founder and Executive Director of Flying Change Equine Therapy in Atlanta, Ga. Beginning in 1996 with only one horse, one equine professional and 2 part-time private practice therapists, during her tenure, Flying Change has grown into a internationally recognized EAP program with multiple facilities, a large herd of horses, therapists, life coaches, corporate team building professionals, educators and equine specialists pioneering programs in the fields of mental health, human development, education and animal welfare. Lissa's education is in Human Services Administration and Nonprofit Management and she acts as a consultant nationally to support equine-assisted growth and learning programs in all stages of development. She is most often found sneezing in horse arenas or searching for her calculator, but here and there in the last decade, she's managed to share her thoughts on creating successful EAP programs.
Jerry P. Connor, M.S., LPC. Flying Change Therapist
Jerry holds a master's level license in psychotherapy and has been in private practice for more than 15 years. Jerry has more than 750 hours in continuing education courses covering: anxiety, depression, divorce, parenting, abuse, panic disorders and stress management. She has served on numerous Gwinnett County Task Forces including Prevent Child Abuse Georgia, Domestic Violence Task Force, Child Protective Task Force and the Task Force for the Evaluation and Treatment of Sex Offenders and Victims. She brings an eclectic blend of experiential approaches to therapy, including sand tray therapy, dream work and equine assisted psychotherapy. She has completed Level I of the Equine Assisted Growth and Learning Association's certification program.

Meet the Horses
Imagine a horse who can make a depressed child laugh, an anxious child feel peace, an abused child feel safe and loved. She marches over to the fence the moment she sees you approaching, nuzzles her warm muzzle against you, rests her head against you and lazily closes her eyes as you stroke her face. And she does it day after day, and loves it. She loves you.
Our horses are specially trained and chosen for their demonstrated ability to bond with people. As you might expect, members of our horse team are chosen with great care to be sure they have the temperament and intelligence needed to perform their extraordinary tasks. They are all healthy, athletic and talented. But this is the least of their powers. The real magic of our horses is demonstrated in how people react to them. The withdrawn children whose eyes light up with delight as Tootsie Roll smiles at them, the oppositional teenager who can't help but laugh when Farris swipes a baseball cap from his head, the depressed child who smiles as she scratches Google's neck and watches her lip begin to twitch… all of these are experiences with our horses that will linger in the memories and lives of our clients who love them.

Leo I
Emma
Annie
Gracie
Josh
Draft Baby
Bella
Chester
Biscuit
Lily
Bandito
Dutch
Luna
Google
Moose
Leo II

Farris
Monty
Ben

Teddy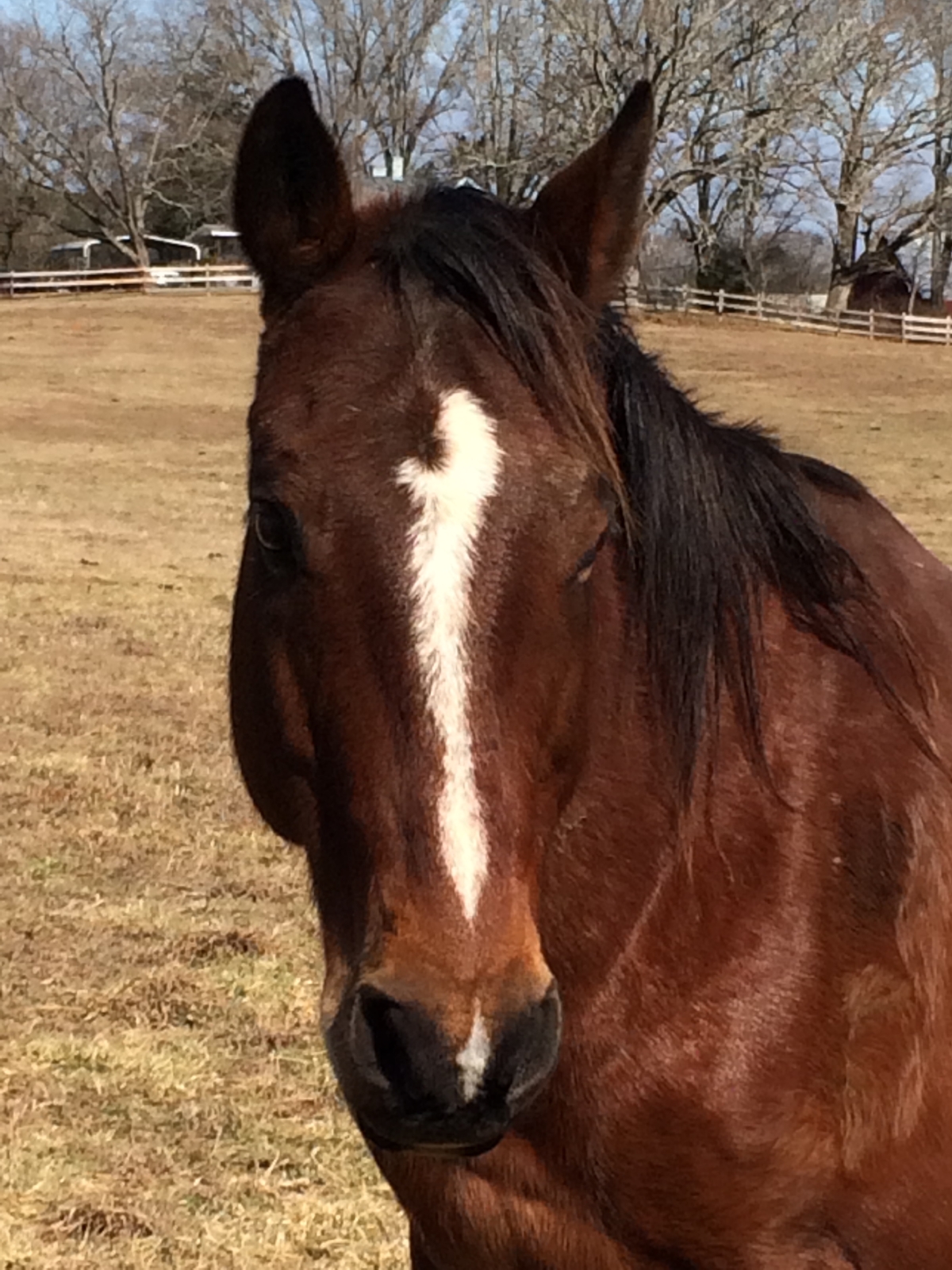 GQ was one of the original MercyFoals along with the Fab Four (Annie, Google, Farris and Teddy. He was named after the men's fashion magazine because he is so handsome (and he knows it). He is very sweet and a little shy. Loves to have his forehead rubbed and will stand quietly for endless braiding of his mane and tail.